TH400 kickdown solenoid GTO CHEVELLE 442 GS Chevy Vette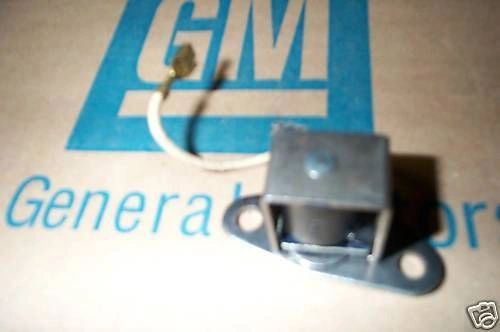 TH400 kickdown solenoid GTO CHEVELLE 442 GS Chevy Vette
SUPPORT AMERICAN WORKERS!
BUY AMERICAN-MADE PRODUCTS!

This is a new reproduction TH400 automatic trans kickdown solenoid.  This is the solenoid located inside the trans.  The solenoid is activated to tell the transmission to downshift to the next available lower gear to gain speed and torque quickly.  This is for GM Turbo-Hydramatic 400 automatic transmissions between 1966 on up.  This fits many models for many years.  
60 61 62 63 64 65 65 66 67 68 69 70 71 72 73 74 75 76 77 78 1960 1961 1962 1963 1964 1965 1966 1967 1968 1969 1970 1971 1972 1973 1974 1975 1976 1977 1978 1979 1980 1981 1982 1983 1984 79 80 81 82 83 C10 C20 C30 k10 k20 k30 GMC pick up silverado blazer jimmy suburban cadillac buick chevy corvette stingray sting-ray chevrolet olds oldsmobile pontiac ss super sport rs rs/ss judge ram air copo yenko rare  chevelle malibu camaro z-28 z28 z/28 monte carlo bel air impala caprice gto lemans tempest bonneville executive catalina 1 2 3 4 5 I II III IV V t/a trans am ta firebird ventura gp g/p grand prix corvette vette rs/ss copo yenko fleetwood brougham deville coupe sedan eldorado calais corvair monza kingswood riviera electra wildcat centurion lesabre estate special gs gran sport special skylark toronado 88 98 delta delmont dynamic jetstar starfire 442 4 4 2 4-4-2 cutlass f85 vista cruiser biscayne