NOS bell housing bolts 64-72 Buick Olds Pontiac GTO GS 442 Corvette m20 m21 m22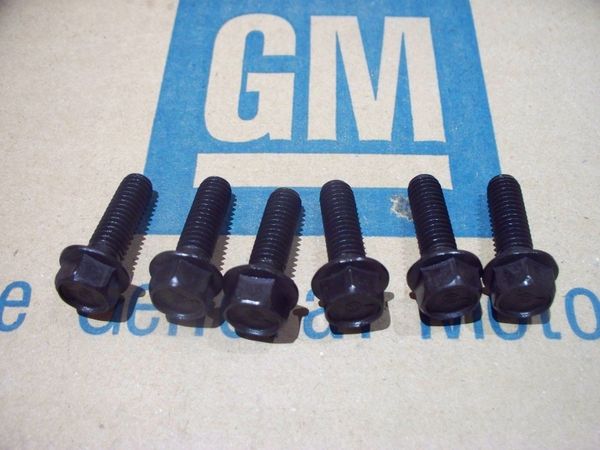 NOS bell housing bolts 64-72 Buick Olds Pontiac GTO GS 442 Corvette m20 m21 m22
SUPPORT AMERICAN WORKERS!
BUY AMERICAN-MADE PRODUCTS!

This is 6 correct NOS transmission bell housing bolts for GM cars.  These are the bolts that hold the trans to the engine.  These are correct for many GM cars like El Camino Grand Prix Monte Carlo judge 4-4-2 Malibu  GTO Chevelle Skylark Cutlass . These have the correct phosphate plating, and the correct head markings.  Includes as shown.