fuel level sender sending unit kit with wire & hardware 67 68 69 Camaro Firebird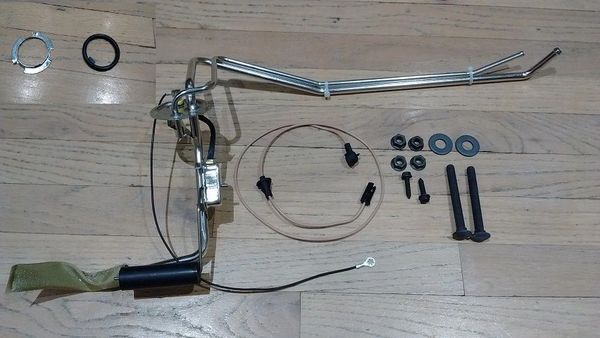 fuel level sender sending unit kit with wire & hardware 67 68 69 Camaro Firebird
This is a new stainless steel gas tank fuel level sending unit assembly with gasket & lock ring, fuel level sensor wiring harness, and correct gas tank mounting hardware.  Fuel level sender is made of stainless steel so it will never rust, sender has a  3/8" outlet & 1/4" vent return line.  Wiring harness is correct with correct color wiring with correct connector to plug to rear harness and correct connector to level sensor.  Gas tank mounting hardware is correct with correct markings & finishes. (not basic hardware store bolts)  This is for return line systems only.  
Buyer must let us know:
1. Do you have a 1967 1968 or 1969?
2. Do you have a Camaro or Firebird?