Dash wiring harness with fuse block 79 80 81 Chevy Camaro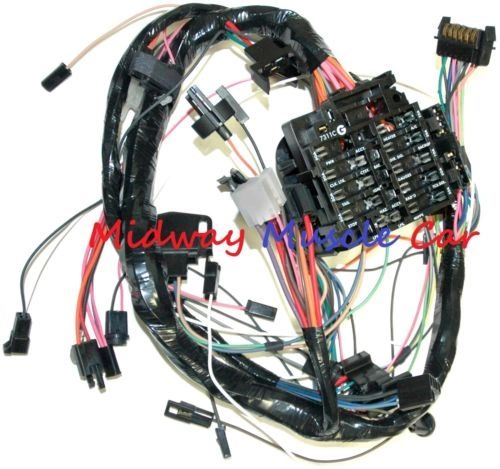 Dash wiring harness with fuse block 79 80 81 Chevy Camaro
SUPPORT AMERICAN WORKERS!
BUY AMERICAN-MADE PRODUCTS!

This is a new Chevy Camaro dash wiring harness with fuse block. 
Buyer needs to let us know:
1. Do you have a 1979 1980 or 1981 Camaro?
2. Do you have warning lights or factory gauges in your dash?
3. Do you have automatic or manual trans?
4. if you have a 80 Camaro with auto trans, do you have locking converter?