Breakerless SE Ignition system single 1 wire stock appearing kit GM distributor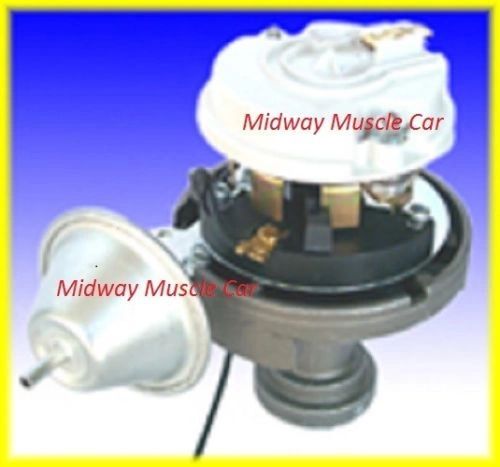 Breakerless SE Ignition system single 1 wire stock appearing kit GM distributor
he BREAKERLESS-SE single wire ignition kit is designed to convert all 1957-74 GM V8 engines equipped with window-style distributor cap, screw-on type rotor, stock coil, and single or dual points, to solid-state electronic ignition. These maintenance-free modules will insure your car maintains its maximum performance. By utilizing a fully integrated trigger and power module, the entire kit fits completely under your distributor cap.
How is this module different from others?
Although we did not develop the first electronic ignition conversion, we have developed what we feel is the best. Ours offers the only electronic ignition conversion kit that has no additional wires protruding from the distributor, only the original point's wire. The result is a reliable, state-of-the-art ignition with an absolutely stock appearance. (See below for more details and features.)
Legal for use on emission controlled vehicles. Includes mounting hardware, screwdriver, step-by-step instructions.

Made in U.S.A.